Progressive Lenses
Some people need two different prescriptions to see clearly at a distance and from near as well. Fortunately, they do not have to switch between two pairs all day as they can get progressive glasses. Hence, these eyeglasses have special lenses that cater to both near and farsightedness.
What are Progressive Lenses?
If you need prescription glasses for both near and farsightedness, you can opt for lenses. These lenses work as both reading and distance glasses as they feature two prescriptions. In addition, they come without any distinct line between the top and bottom portions of the lens. Hence, you can look chic while wearing progressive glasses. You use these focal lenses to avoid switching between two different eyeglasses and use one frame comfortably. Also, the absence of a line between the prescriptions makes them look like standard lenses.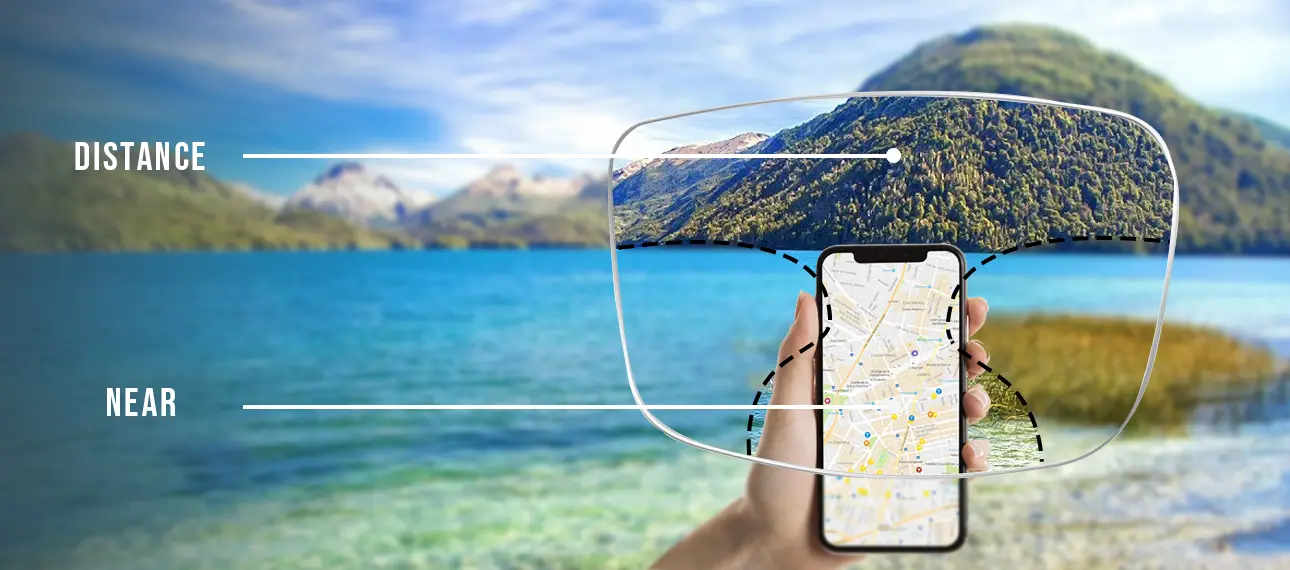 How Progressive Lenses work?
These lenses feature the innovative technology to merge two different prescriptions into one lens. So, you can see clearly at far distances and read up close as well. The main feature of these lenses is that the ending of both portions diffuses without leaving any mark. Hence, progressive glasses are more comfortable as they do not abruptly switch from distance to near vision prescription. On the contrary, the top part transitions smoothly into the bottom one.
Freeform Progressive
Freefom progressive lenses are even more comfortable and help you see clearly from every angle. These lenses come with a large vision field so you can enjoy every image you see. In addition, we customize these lenses according to your needs to make them the most comfortable option for you. Since these lenses have a large area for clear vision, you will get optimum reading clarity. Besides, you can have a crisp peripheral vision as you can also see clearly from the sides.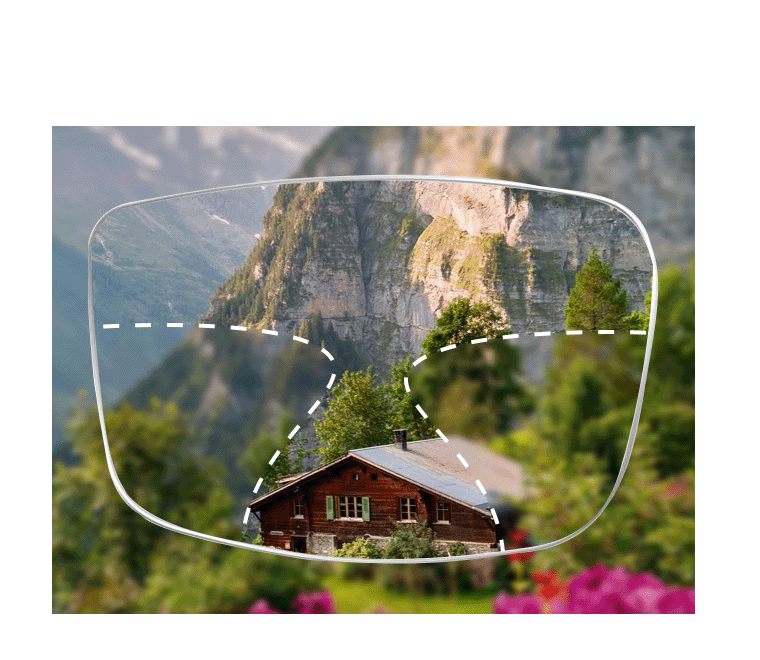 Custom Features
Take your progressive lenses to the next level by selecting free form antiglare progressive. 




How can you get them?
STEP 1:
Select any style option below
STEP 2:
Click "Bifocal /Progressive" at lens selection
STEP 3:
Select "Freeform anti glare progressive lenses"
STEP 4:
Finish your purchase and enjoy!
Progressive Lenses are just like Bifocal lenses with the difference that these are free from the partition line that segregates the multifocal lens. This lens is a unique piece of modern technology that enables our customers to use the bifocal lens in a single formed lens. These lenses are just like bifocal lenses best fit in the frames that have a height of 30mm as we suggest our customers a 60% to 40% ratio for distance vision and near vision respectively in the lens. Now a day, it's becoming a large trend and is in high demand by the customers. Just try this one time and you will not regret your decision.
Here are the following progressive glasses price in Pakistan:
| | |
| --- | --- |
| Progressive (Spherical Number) Anti Glare | Rs. 3,000 |
| Progressive (No Line in Lens) | Rs. 3,500 |
| Progressive (Cylinder Number) Anti Glare | Rs. 4,500 |
| Transition Anti Glare Progressive | Rs. 6,000 |
| Free Form Anti Glare Progressive | Rs. 6,000 |
| Free Form Anti Glare Transition Progressive | Rs. 8,000 |